Board of Trustees
The Rangeview Library District is governed by a five-member Board of Trustees, appointed by the Adams County Board of Commissioners, and is responsible for the library district's finances and formulation of policies. Trustees serve a five-year term. The library board meets regularly once per month. View the schedule.
Board of Trustees
Lynne Fox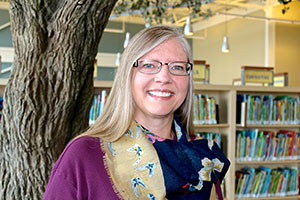 Click here to contact.
Term expires: Jan. 31, 2025
A Rangeview Library District customer since high school, Lynne Fox currently works for a bioscience search engine company, providing consulting in training services. Fox is a health sciences librarian, retired from the University of Colorado Health Sciences Library in 2004, bringing first-hand industry experience to her role as trustee. She also served as a Ward 3 Thornton City Council Member from 2008-2013, representing the interests of northeast Thornton residents. Fox is an avid cyclist, tea drinker, and art & architecture enthusiast.
"A terrific public library district is a gift a community gives to itself," says Fox. "It's like every day is your birthday at Anythink, thanks to great online multimedia services like hoopla and Overdrive, learning tools like lynda.com, diverse DVD and music collections, and adult programs and children's activities. Anythink staff are constantly anticipating user needs, with new offerings arriving before we even knew we needed them."
Yadira Caraveo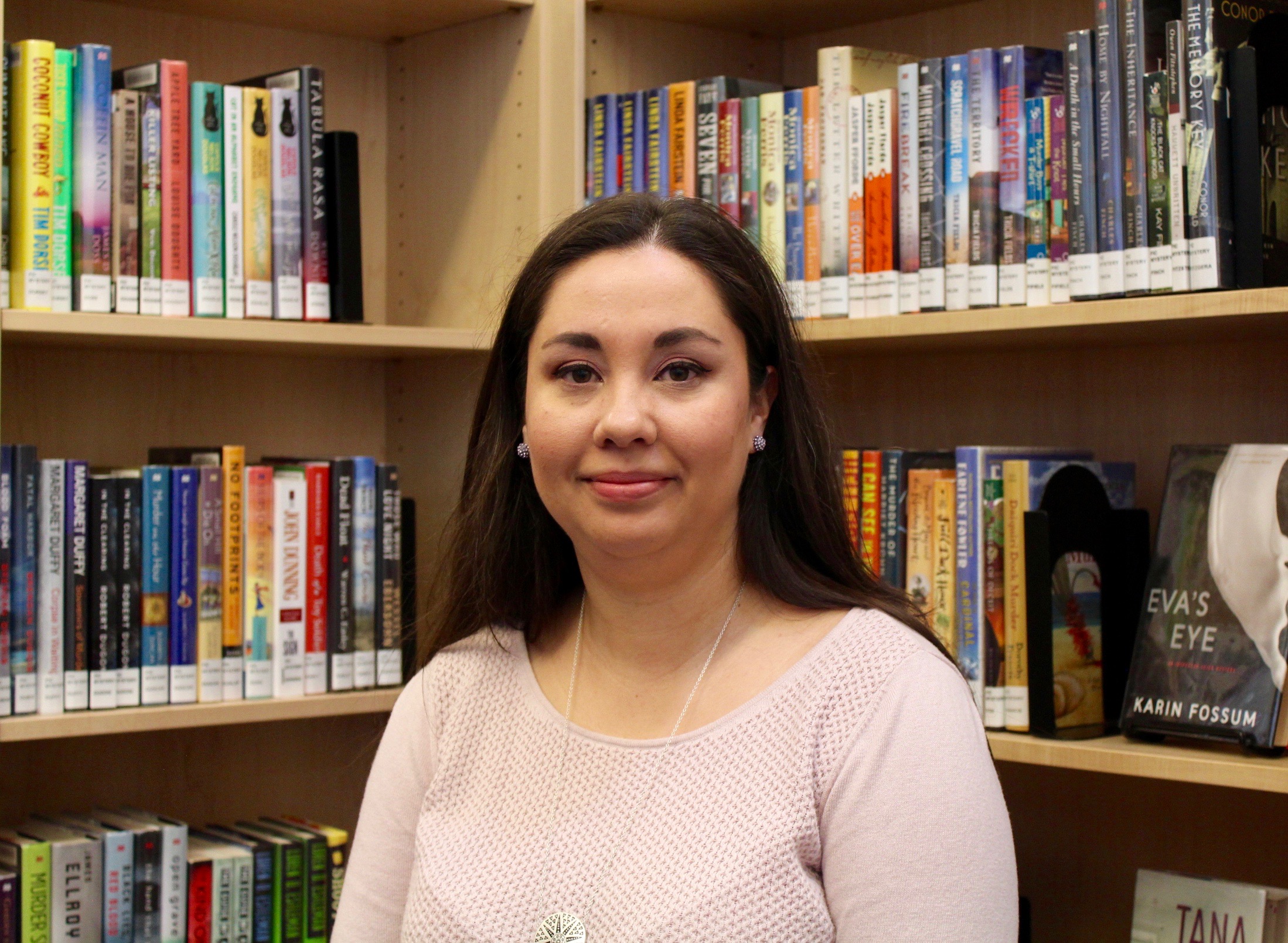 Click here to contact.
Term expires: Jan. 30, 2022
A native Coloradan who grew up in Adams County, Yadira Caraveo is a pediatric medical doctor who lives and practices in Thornton, Colo. She credits the then Adams County Public Library's Perl Mack branch for being one of her first places where she cultivated her lifelong passion for learning. After graduating from Northglenn High School, Caraveo went on to earn a Bachelor of Science degree in biology from Regis University and a Doctor of Medicine degree from the University of Colorado. She has served on the Early Childhood Partnership of Adams County and currently serves on the Colorado Behavioral Health Council. Caraveo advocates for the wellbeing of children and believes that libraries are an important haven for children to learn, indulge their natural curiosity and access a more level playing field. 
Suzie Brundage
Click here to contact.
Term expires: Jan. 21, 2026
Suzie Brundage grew up in Thornton, Colo., and attended Adams 12 Five Star Schools. After graduating from Horizon High School, Brundage received her Bachelor of Arts in Human Services and Sociology from Ottawa University and her Master of Social Work from Colorado State University. She has worked in a variety of settings, including mental health, schools, hospitals, domestic violence services and geriatric social work. She now works as a Licensed Clinical Social Worker in hospice care, supporting individuals and their families in what is often the most challenging time of their life. A believer in community service, Brundage also currently serves on Thornton's Active Adult Advisory Board. Along with her husband, Chris, she is proud to be raising her daughter Avery in the same community she was raised. 
Andrew C. Southard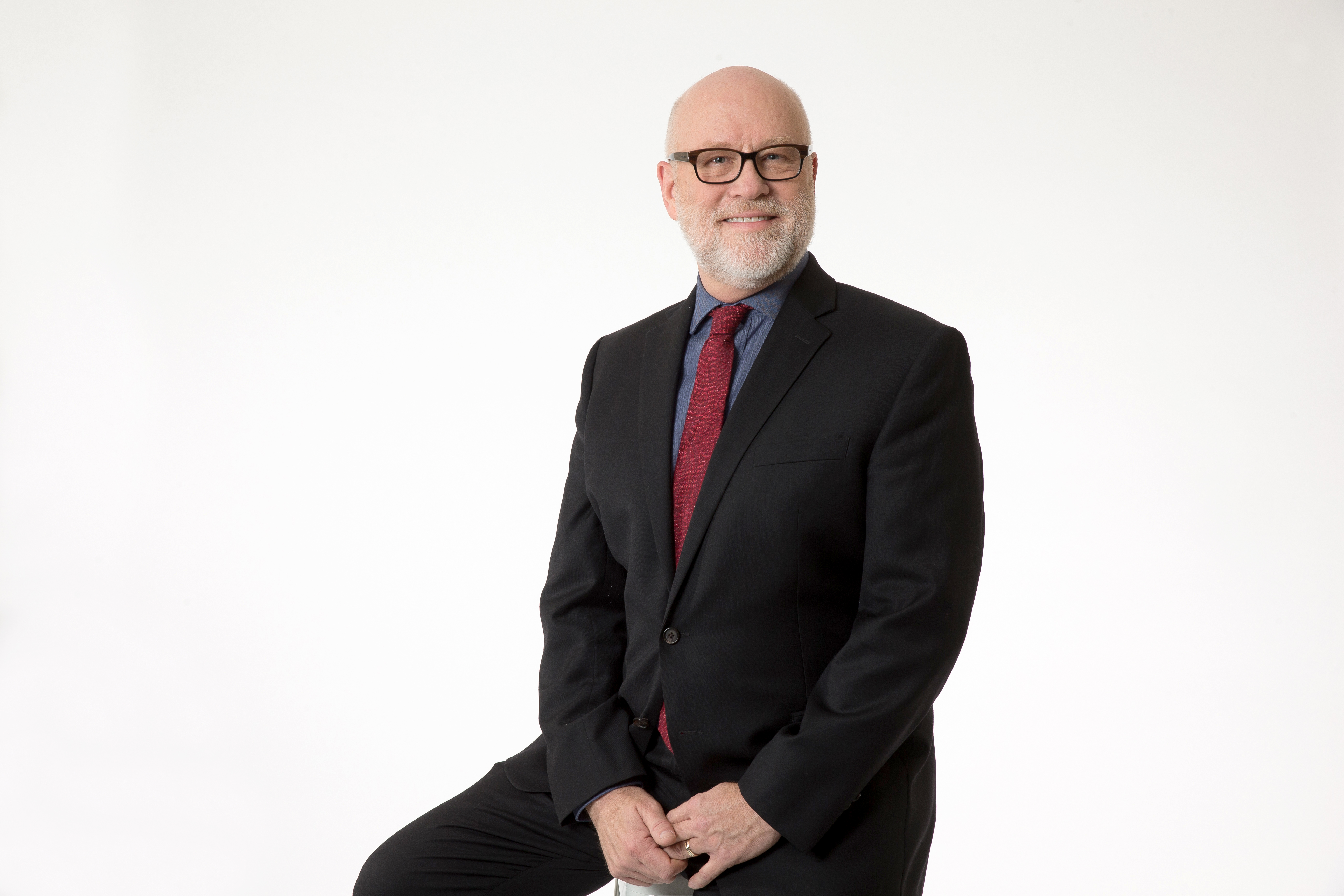 Click here to contact.
Term expires: Feb. 1, 2023
Andrew C. Southard is a retired Adams County resident, having spent more than 30 years in aviation management, including airlines, airports and security. He received a Bachelor of Arts in Psychology from Pacific Lutheran University and a Master of Education and Human Resource Studies from Colorado State University. Southard is an advocate and lifelong supporter of libraries, his passion sparked by childhood weekly trips to his small hometown library in Nebraska with his mother and grandmother. He believes that social changes require libraries to adapt and is excited to be a part of that transformation through his work on the Anythink Board of Trustees.  
Gretchen Lapham
Click here to contact.
Term expires: Feb. 1, 2024
Gretchen Lapham has lived in the Reunion neighborhood of Commerce City since 2004 and currently works as a marketing director for Lapham Law Firm, a personal injury firm. As a passionate reader, she has led neighborhood book clubs and even opened up the first Little Free Library in Reunion. Her background in marketing, combined with her advocacy for literacy and libraries, brings a fresh perspective to the board.